An RV that amplifies every adventure
The wildly popular Holiday Rambler luxury RV brand is the go-to brand for weekend wilderness road trips or months-long cross-country remote work getaways. The perfect combination of form and function, Holiday Rambler luxury RVs use premium construction and advanced technology to give you a safe, durable and reliable ride on every road.
Built to Conquer Wear and Tear
Holiday Rambler RVs are built to endure the rigors of everyday travel. You'll get longer-term performance from their seamless Powerlock System™ construction; a stronger foundation (and plenty of storage) courtesy of their industry-best chassis and less delamination thanks to their Tuff-Coat® Fiberglass Walls. 
State-Of-The-Art Peace of Mind
Whether you're traveling solo or with an RV full of loved ones, Holiday Rambler helps you travel without worry thanks to some key advanced technology: BrakeSync and Tire Pressure Monitoring let you know your RV's ready for adventure; the V-Ride system's enhanced stability provides extra-smooth handling no matter how rocky the road; and the DriveTech Controls & OptiView™ Instrument Cluster gives you greater control of your Holiday Rambler.
All Camping Is Now Officially Glamping
Say goodbye to roughing it. Holiday Rambler offers a long list of options for serious luxury: heated porcelain tile floors, expanded hot water tanks for longer showers, dual fireplaces, Jack and Jill bathrooms. (And we haven't even mentioned the stunning materials and finishes to customize your space.)
State-of-the-Art Materials & Construction
Holiday Rambler Chassis
Behind every grand adventure is a rugged, reliable chassis. To keep up with your wildest dreams, Holiday Rambler's motorhomes are built on the industry's most trusted, time-tested chassis—including the Freightliner Titan Bridge®, the Ford® Power Platform and the Delta® Foundation. No matter where you wander, a Holiday Rambler chassis has the strength, storage and support to make sure you and your gear arrive safe and sound.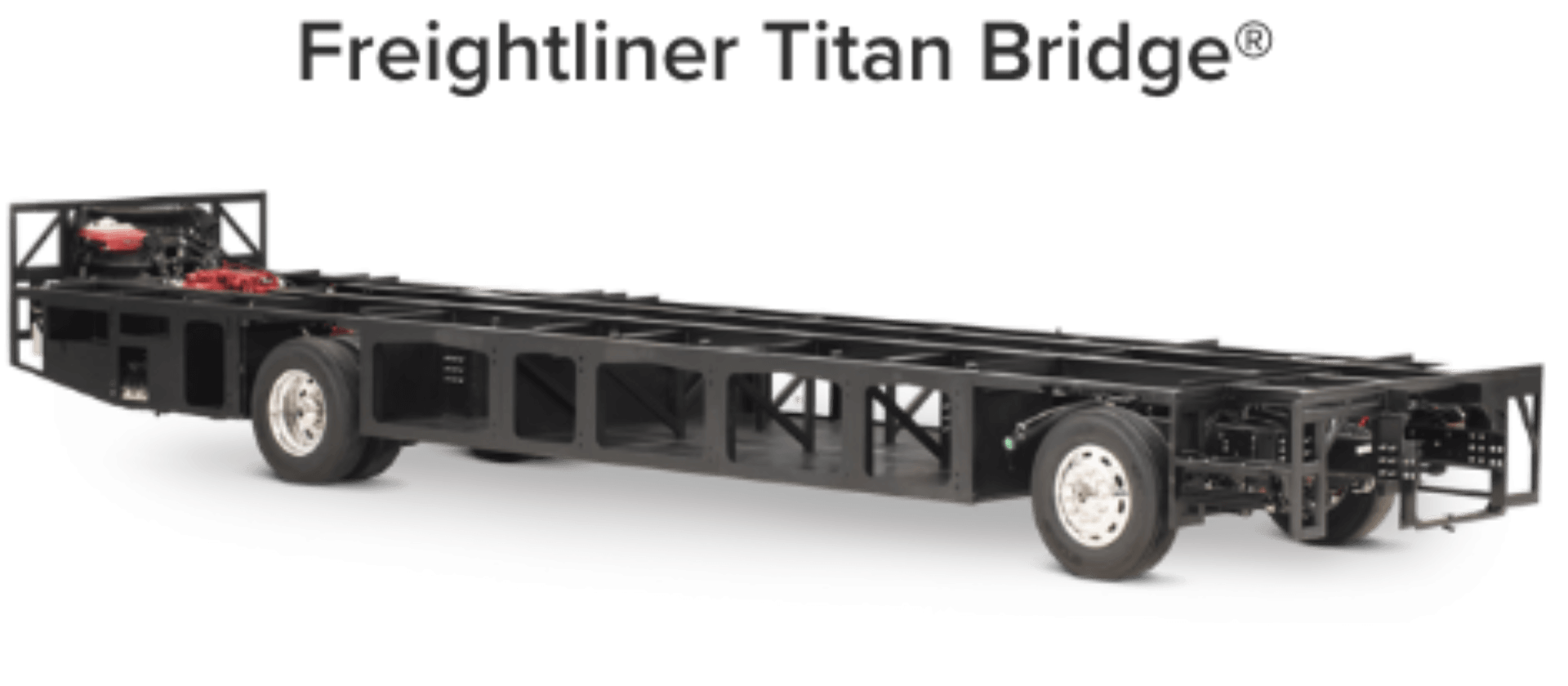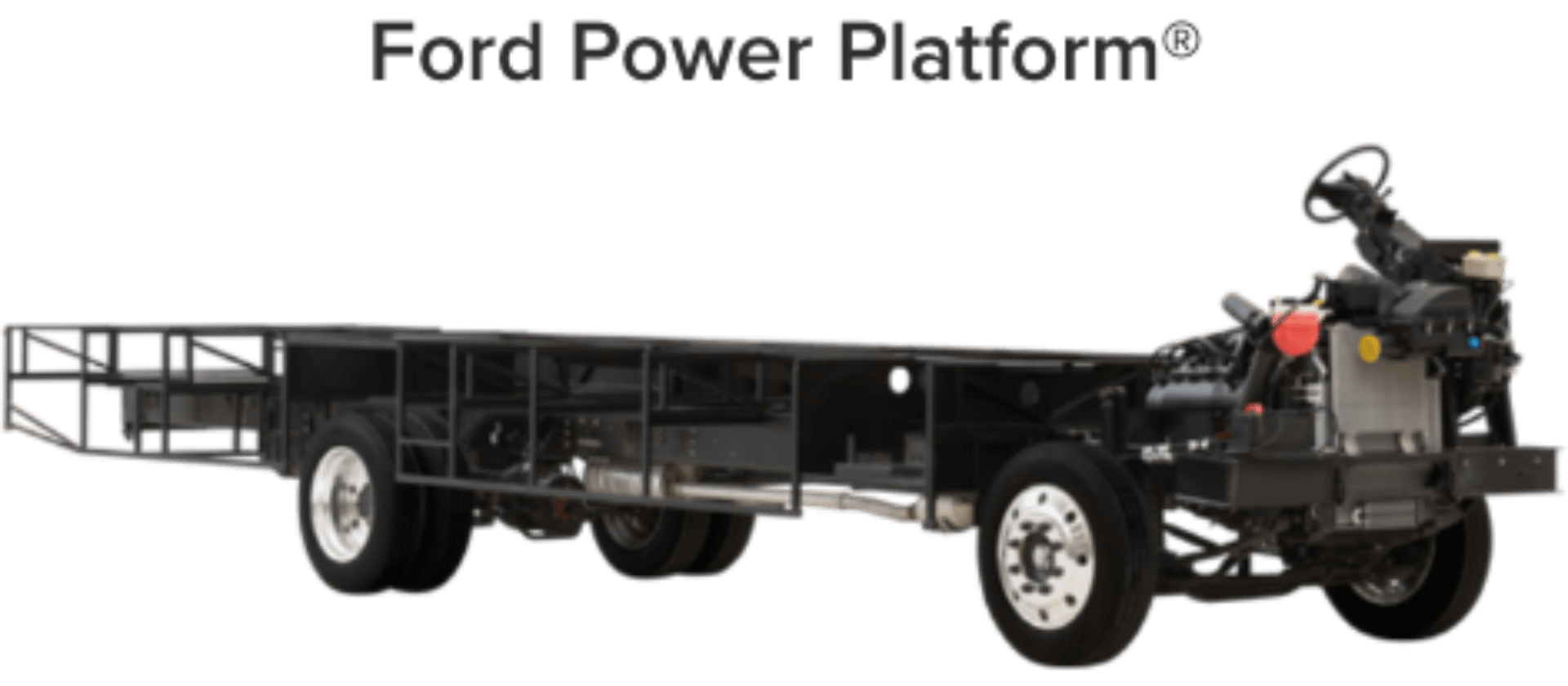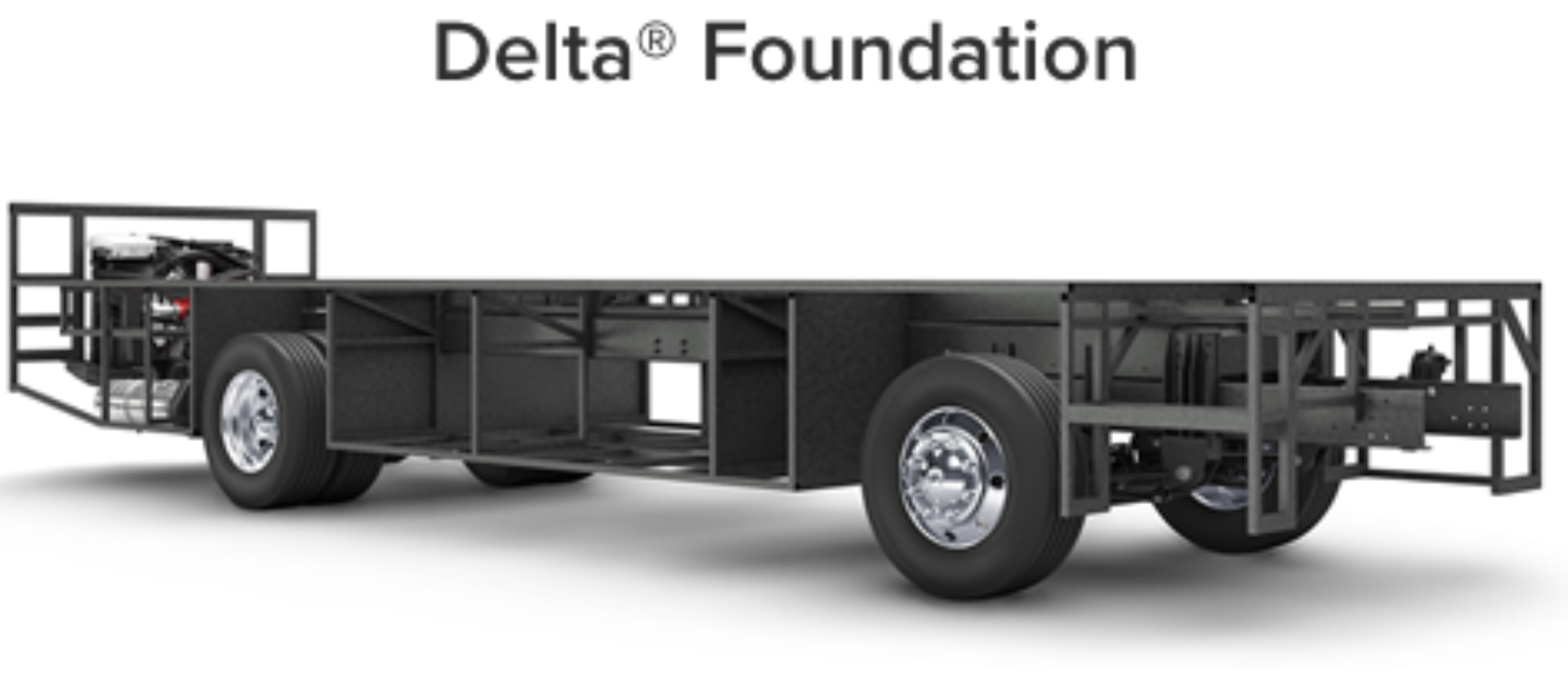 Automatic Hydraulic Level System
Holiday Rambler's four-point hydraulic system is more reliable than electric jacks and provides smooth and simple leveling at the push of a button.

Vacu-Bond™ Construction 
Holiday Rambler applies 415,000 pounds of vacuum pressure for 30 minutes to create some of the straightest, flattest and strongest walls on the market.

TPO Engineered Vinyl Roofing 
Resilient and low-maintenance thermoplastic polyolefin or "Tuff-Ply" is flexible and easily conforms to the roofline radius with little to no stress at the awning rail connection seam.

Solid Bead-Foam Engineered Fit Insulation™
Using exact measurements, Holiday Rambler places bead-foam between every structural support to eliminate air holes and provide superior temperature and sound insulation.

Tapered Slide Out Box Tops
By slightly pitching their slideout box rooflines, water is directed away from Holiday Rambler RVs, providing an additional level of moisture protection.

Seamless Metallic Slide Room Underbellies
Holiday Rambler covers their slideout bottoms with metal as an extra safeguard against the elements.

Full-Length Metallic A/C Ducting 
Holiday Rambler ditches the cut-out foam channels in favor of insulated ducting that runs the entire length of the RV, placing outlets in the most occupied places to assure cool comfort.

Sure-Glide Flush Floor Aluminum Slide Transition Ramps
Holiday Rambler's aluminum ramps are much more durable and reliable than the industry-standard pinewood, which absorb moisture, crack and rot.

Holiday Rambler RVs
Though the inventory changes often here at NIRVC, you can typically find these Holiday Rambler models in a variety of floor plan options:

Check out Angie's walkthrough of Holiday Rambler models: