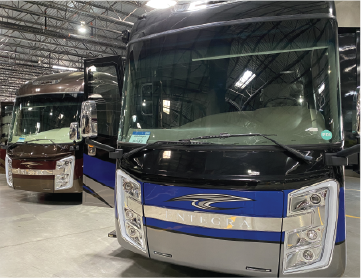 1. Find your dream coach
Browse through the NIRVC website or contact one of our RV Lifestyle Specialists to find the perfect motorhome for you.
2. Fly in, sign the paperwork and we'll reimburse towards your flights
Lucky for you, at National Indoor RV Centers we offer our Fly & Buy Program to all of our customers!
How it works:
- Fly out to any one of our many NIRVC Dealership locations to buy your dream coach

- Complete your motorhome purchase with NIRVC

- You'll receive $500 off your purchase towards your airfare costs!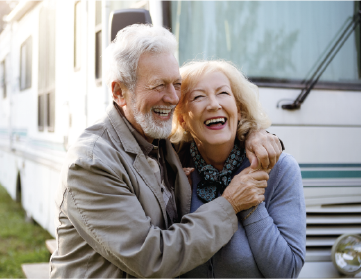 3. We get you on the road in your dream home on wheels
Our goal is to eliminate any distance separating you and your your perfect motorhome. Come experience the NIRVC difference and don't let the distance stop you.