WHAT IS A CLASS A MOTOR COACH?
Class A coaches are the largest of the motorhome classes, ranging from roughly 25-45 feet in length and 13,000-40,000 pounds. Built on a single and extremely heavy-duty commercial bus or truck chassis, Class As are immense in size, steeped in luxury and considered the top-of-the-line of all RV classes.They're available in diesel or gasoline engine types and are commonly referred to as "pushers" or "pullers." In a pusher, the engine is located in the rear, offering a cooler and quieter cockpit.Pushers typically feature a heavier chassis that can handle massive towing capacity and payload. In pullers, the engine is in the front of the vehicle, allowing for more flexible floor plans.

Class A coaches are luxury homes-on-the-road making them great for the serious or full-time RVer. Equipped to accommodate families and/or large groups of travelers and even pets, Class A coaches are some of the largest vehicles on the road. Often borrowed from nautical designs, these RVs maximize storage and living space.
Inside a Class A coach, you'll find everything needed to live comfortably on the road:

Dedicated kitchen with full-sized refrigerator / freezer, stovetop

Many floorplans include 2 bathrooms

Three or more slide-outs that significantly increase interior space on several models

Spacious Master bedroom that can often fit king size bed

Washer/dryer in most units

TVs and entertainment systems

Separate lounge, sleeping areas


TONS of storage space both inside and out
CLASS A COACH FEATURES
Additionally, most Class A coaches feature several slide-outs to make interior space even larger, with many nearly doubling in width. They are typically operated through an electrical system on the RV's control center and can be extended with a push of a button.

Popular Class A coach brands include American Coach, Coachmen RV, Entegra Coach, Fleetwood RV, Holiday Rambler, Newmar and Winnebago, to name a few. NIRVC proudly carries these and other leading brands across our six nationwide locations.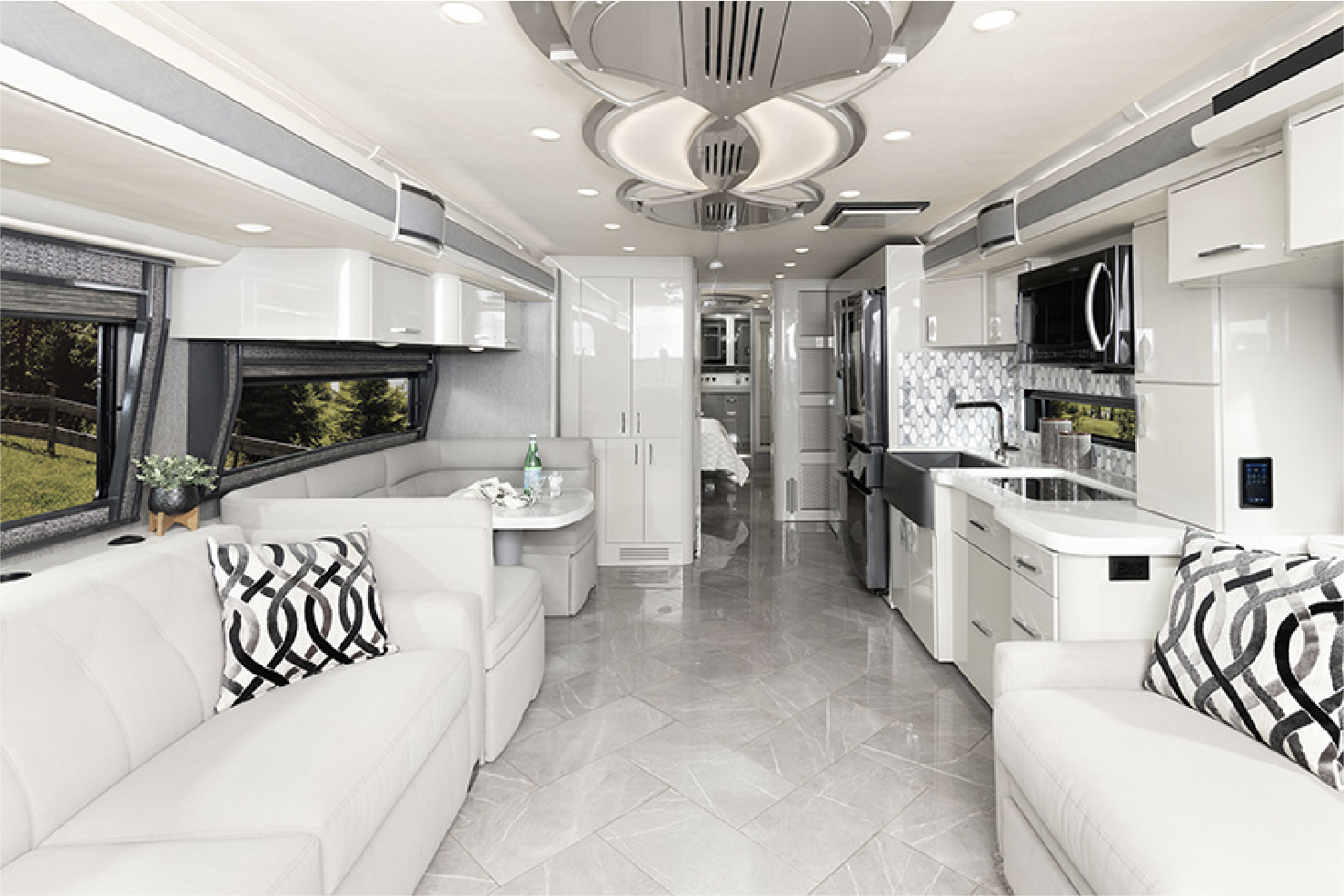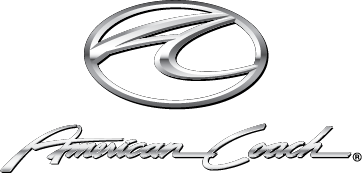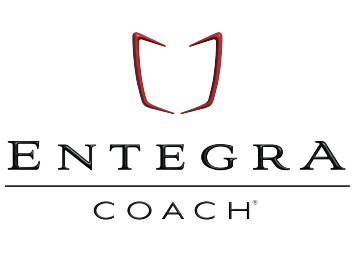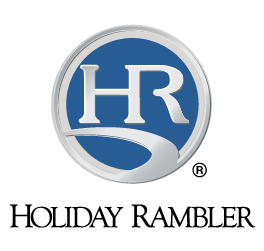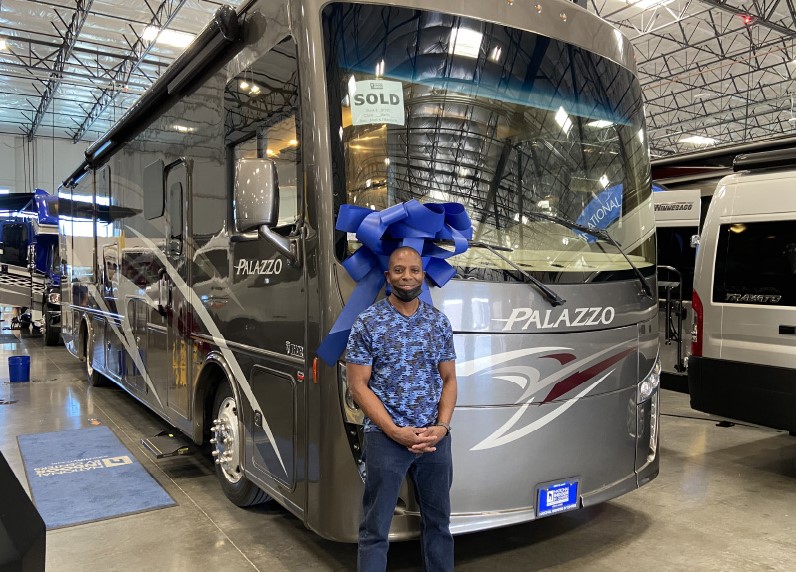 GAS OR DIESEL?
It's one of the big decisions when buying a Class A RV-
do you want a gas or diesel engine?

While gas models tend to be more affordable, diesels are more fuel efficient.

Make sure to consider power, towing capacity, operating costs, resale value and more to find the right rig for you.
Pros and Cons of Class A Motor Coaches
CLASS A PROS:
SIZE - Class A coaches are self-contained homes on wheels and can comfortably fit 8-10 passengers. On-board amenities allow passengers to live comfortably, full-time
HEAVY-DUTY CHASSIS - This provides stability, strength and maximum towing capacity
LARGE CAPACITY FRESHWATER & WASTEWATER TANKS - These enable longer periods of "dry-camping" or camping without hookups to electricity, water or sewage
COMFORT - Nothing else on the road can compare to the comfort and luxury of a Class A RV
AUTOMATIC LEVELING (MOST CLASS A'S) - This provides an even positioning for passengers and systems
IMPECCABLE DRIVING EXPERIENCE - There's nothing else like it
CLASS A CONS:
MANEUVERABILITY - Height clearances, turnabout space and size restrictions at campgrounds and other areas must all be taken into consideration
FUEL EFFICIENCY - On average, Class A fuel tanks hold a large amount of fuel and typically yield 7-15 miles per gallon
REQUIRE ADDITIONAL VEHICLE - You'll likely need another vehicle for shorter commutes and daily errands. The good news is the second vehicle can be easily towed behind a Class A
COST - Class A coaches are difficult to procure under $50,000 and can easily exceed $1,000,000 for those looking for the best of the best. Additionally, with more amenities comes higher insurance costs and more potential repairs: engine, generator, water systems, electronics, cabinetry, etc.