Fire One of Leading Causes of RV Loss
Each year, thousands of motorhome fires uproot individuals, leaving feelings of helplessness and uncertainty. With so little time to react, even the best-prepared RV owners cannot safeguard against these devastating occurrences – until now.
One such instance happened to Courtney and Jeremy Thompson when they experienced a fire on the very first day of their new life as full-time RVers. Thankfully, the Thompsons (and their dog) escaped safely, but their coach was a total loss.
Although Jeremy had spent 37 years as a first responder, his knowledge and skills were no match for the conflagration. After the fire, the couple was forced to ponder their future and maybe even reconsider their hopes for retirement. "Should we even do this?" they thought. 
After some serious soul searching. Courtney and Jeremy decided to continue as full-time RVers, but were adamant about installing a fire suppression system before they did.
The Thompsons Came to NIRVC to Install THIA by Proteng
THIA by Proteng is a revolutionary fire suppression system designed to eliminate heat at the source, extinguishing fires before they have a chance to spread. 
The system is fully customized to each RV and consists of multiple self-contained THIA devices that wind through areas of the motorhome that can be prone to fire, including the engine, inverter and generator, to name a few. In the event of a fire, the THIA device disperses FM-200, an extinguishing agent that covers the heat source and can suppress and extinguish fires.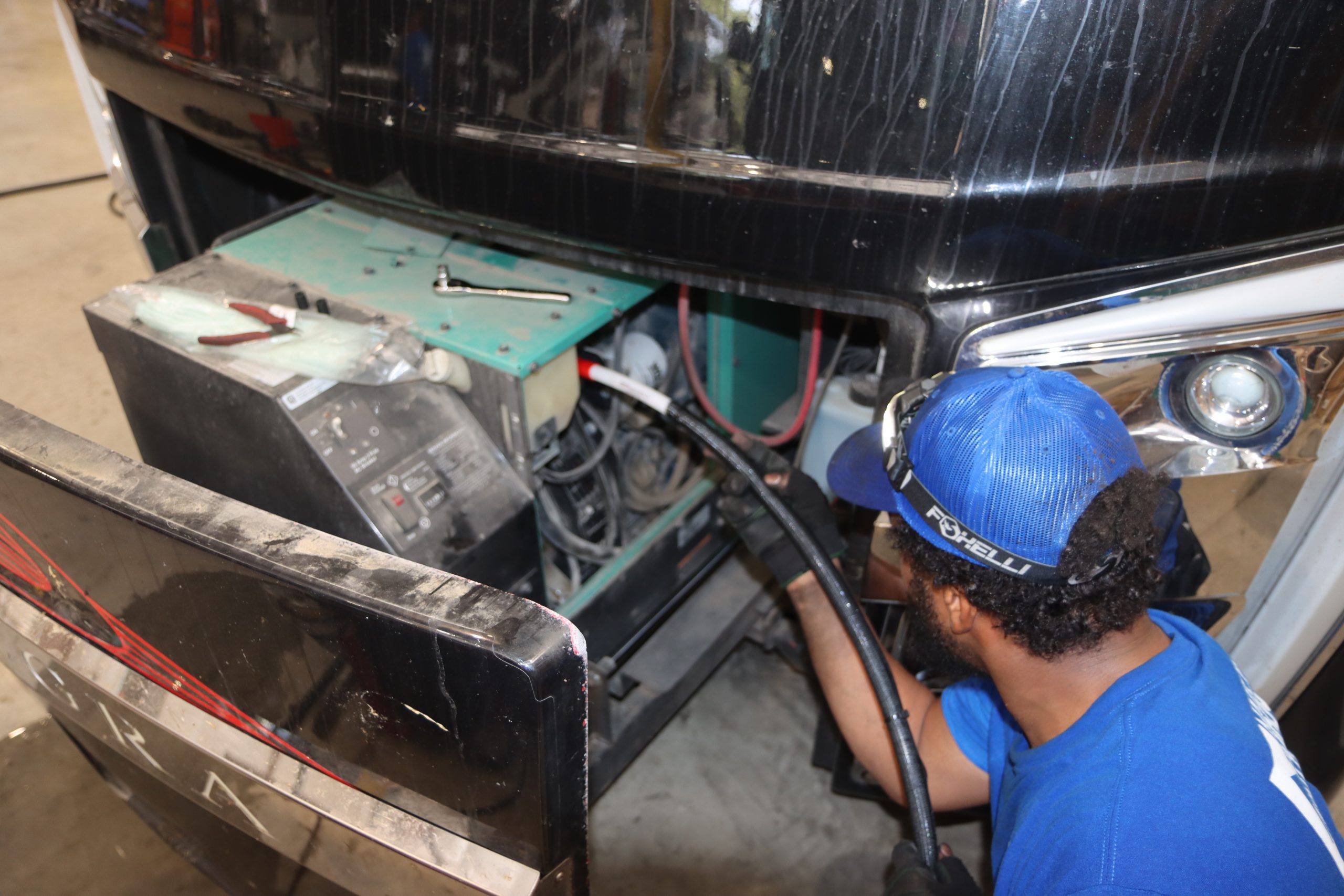 NIRVC tech installing 3′ THIA device into Onan 12.5 KW generator
Made for the entire coach, each device is completely self-contained and heat-activated, meaning there are no buttons to push, no pins to pull and no batteries required to engage. Once installed, you've got instant fire defense for your coach and for your life. 
RV fires are serious business, so turn to serious experts for peace of mind protection. Discover more at proteng.com or click here for information on installation.