Robin Buck, a full-time RVer and travel blogger, shares some ways you can stay fit and healthy while you're on the road.
We all strive to stay fit and healthy in our daily lives so we can feel good, live longer, and enjoy all of the things we want to do. It's not always the easiest thing to do even at home, but maintaining good health while traveling can present its own unique challenges. However, with some creativity and planning, you can take care of yourself while having amazing adventures on the road.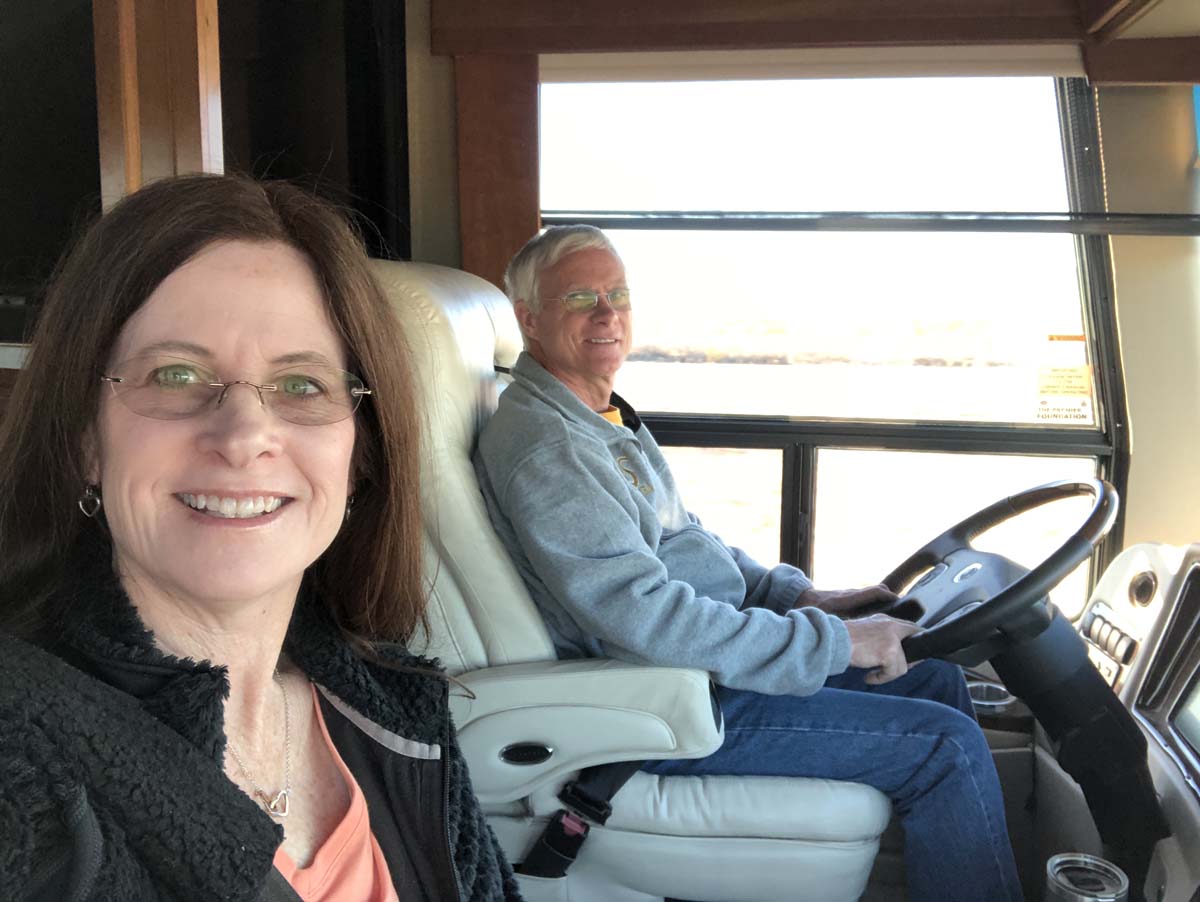 According to medical experts, three keys to being your best self include staying active, eating nutritious food, and getting adequate rest. Making the effort to maintain good health while you travel will also give you lasting benefits like reduced stress and increased energy levels. After all, you want to be able to enjoy all the interesting places and once-in-a-lifetime experiences that drew you to RVing in the first place, right?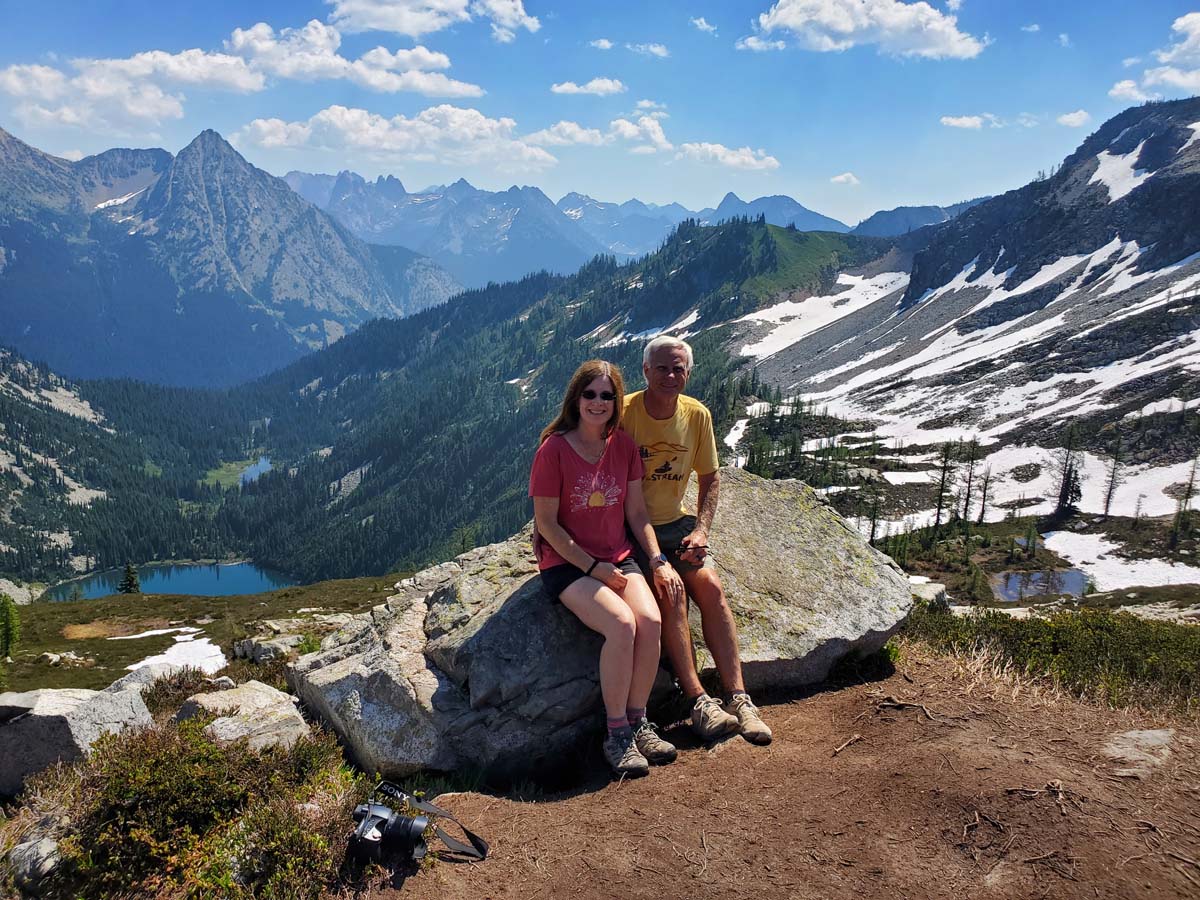 Stay Active
One of the easiest ways to stay active is to make walking a regular part of your routine. It is a low-impact exercise that has many health benefits and few risks. The CDC recommends that most adults aim for 10,000 steps per day. You can get a lot of steps in while sightseeing without even feeling like you are exercising. We like to sign up for walking tours because we enjoy learning the history of an area and getting to see things up close. Food tours and capital tours are some of our favorites.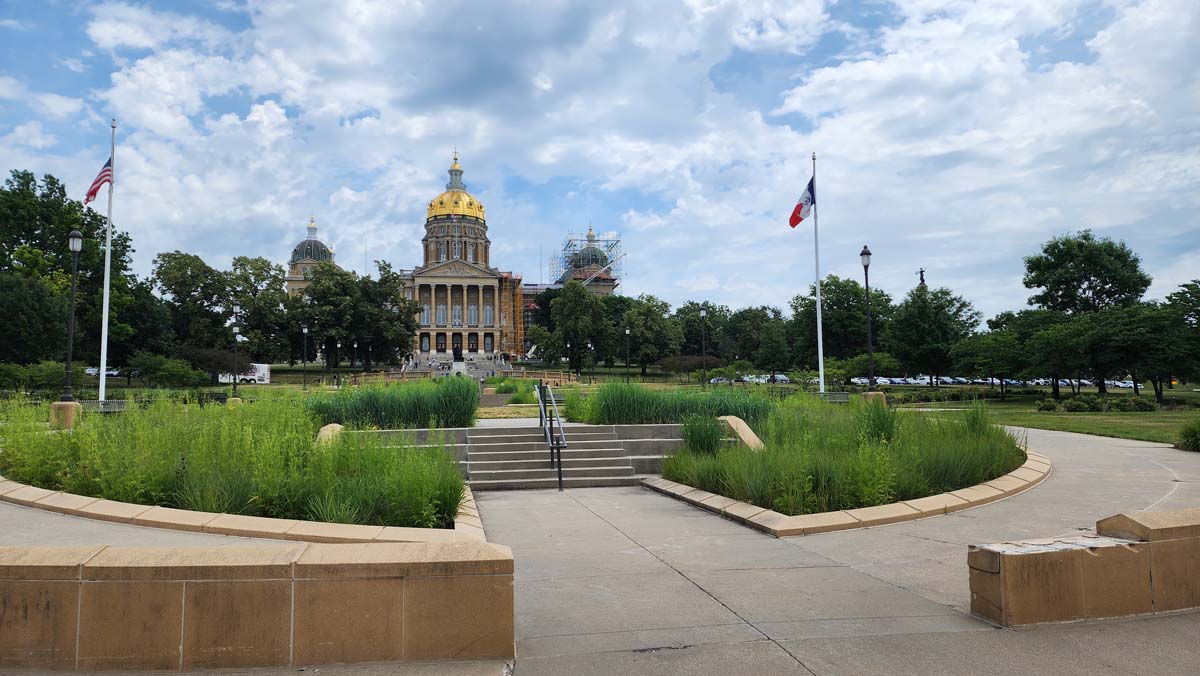 Another option is to get out and enjoy nature with a hike. The AllTrails app is great for finding hiking trails in an area and provides details on location, distance, and difficulty of each hike. There's nothing like fresh air and sunshine to boost your mood.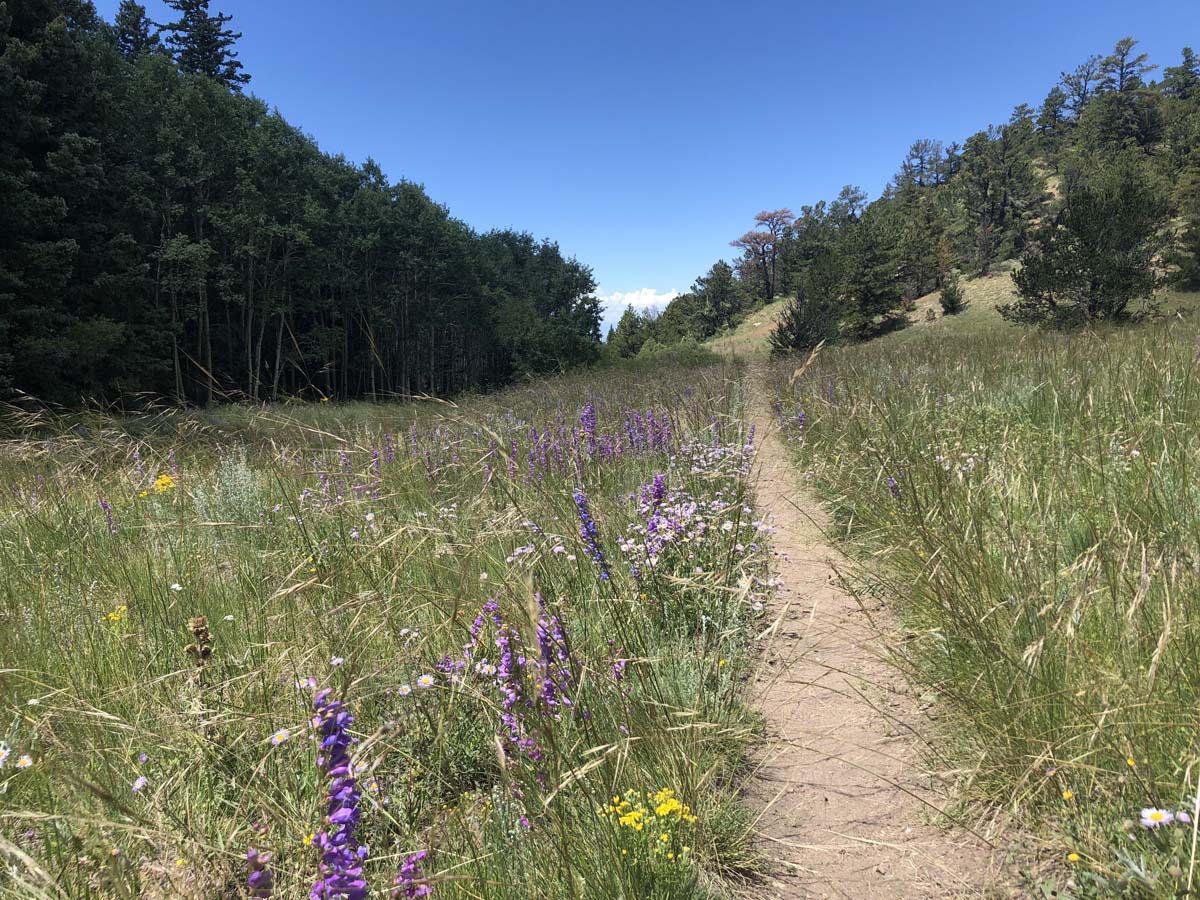 Doing a fun activity is another great way to stay active. Many parks, recreation areas, and even campgrounds have places where you can swim, bicycle, or kayak and often offer equipment rental as well. Rails to Trails paths are great places to ride a bicycle and explore the countryside at the same time. If you enjoy sports like golf or pickleball, you'll find public courses and courts readily available. For days when the weather isn't cooperating, you might even try a yoga class or dance lessons!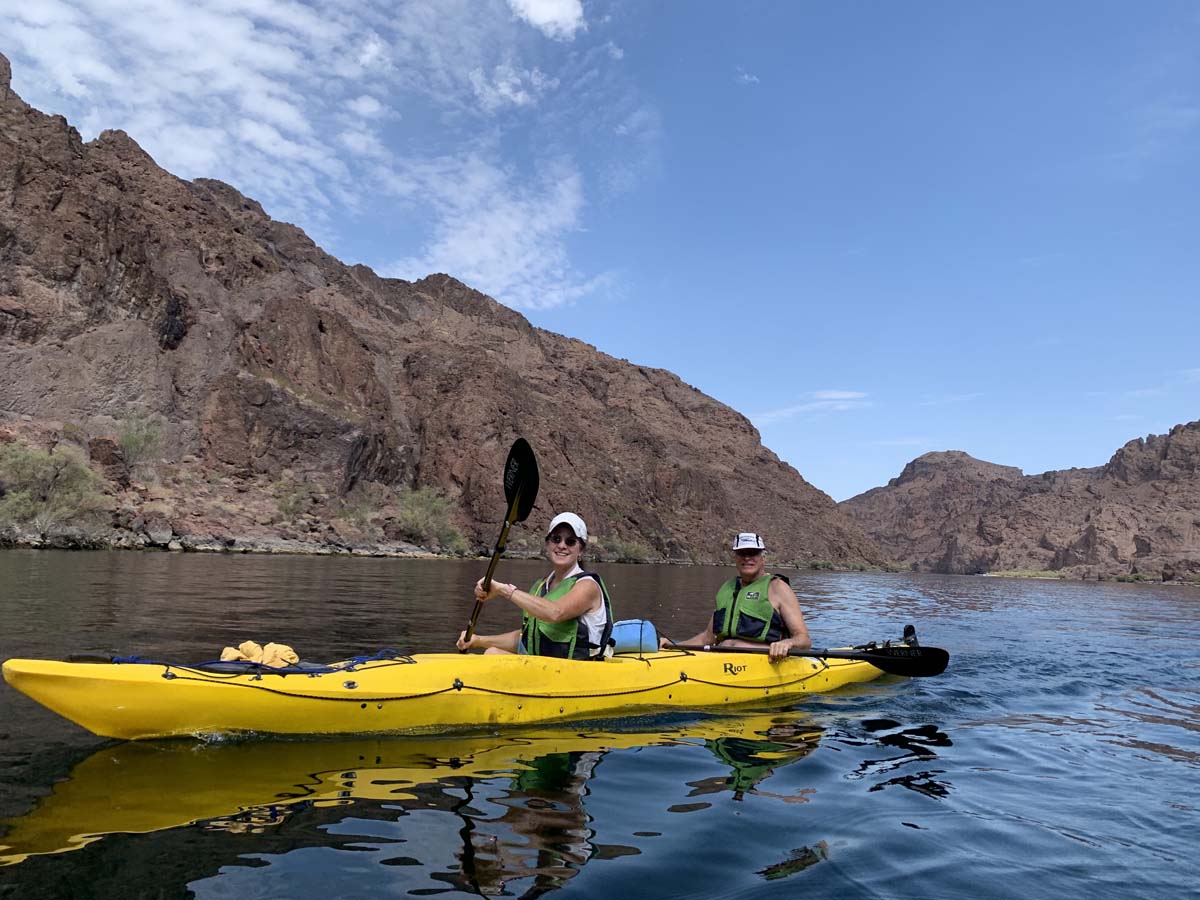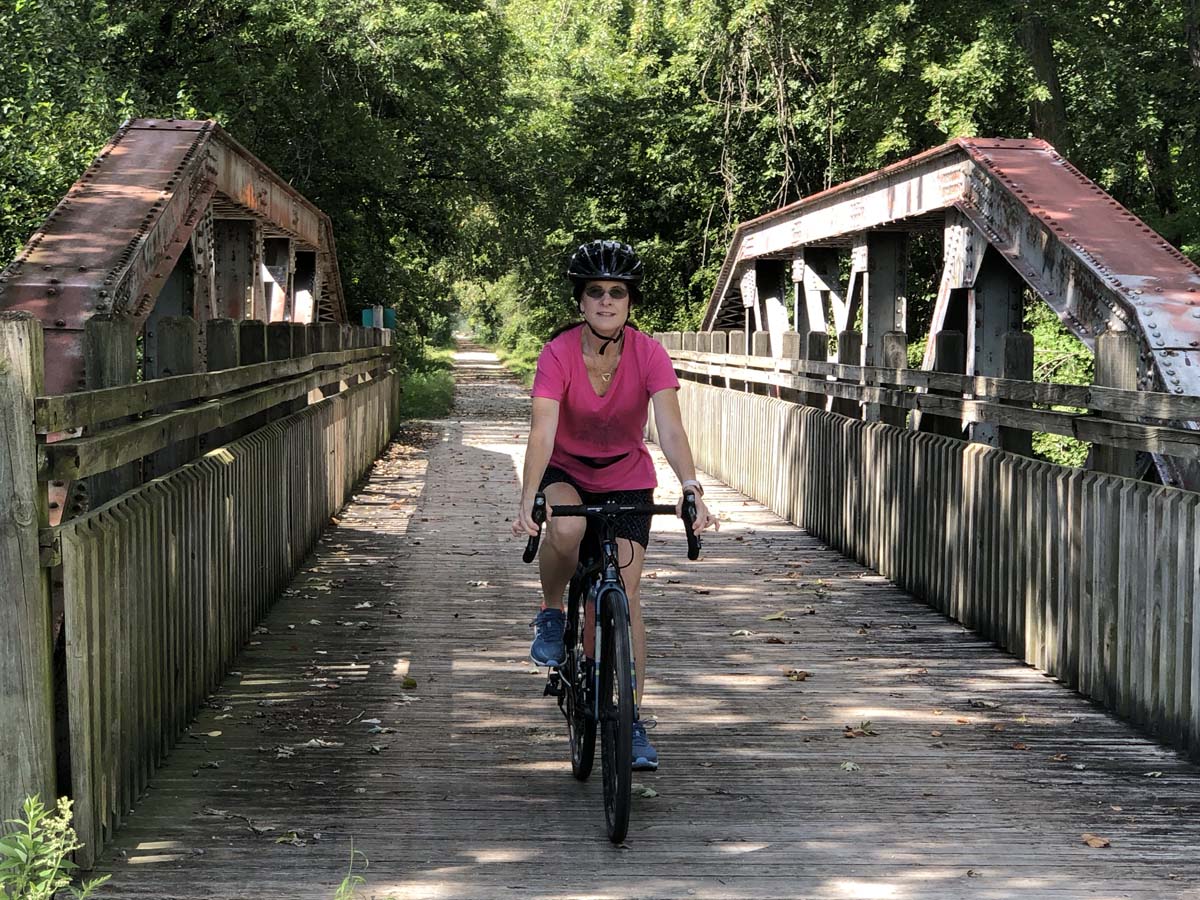 Strength training is an important way to build your muscles so you can participate in activities and stay strong. We carry a set of adjustable dumbbells with us in the RV, so we can workout anytime. Resistance bands are an inexpensive and lightweight option and can provide a similar workout to weight training. You can also do bodyweight exercises like push-ups, lunges, and sit-ups without any equipment at all. If you need guidance or inspiration, check out the plethora of workouts online for all types of strength exercises and fitness levels. Finally, some travelers opt to keep a membership at one of the nationally based fitness centers that have locations all over the country.
Eat Nutritious Foods
Just like at home, one of the best ways to eat healthy nutritious foods is to cook them yourself. When you prepare your own meals you have control over ingredients, portion size, and cost. Keeping a well-stocked pantry and refrigerator will not only help you prepare great meals but will also keep you from the temptation of convenience foods. Cooking in your RV is easier than you think!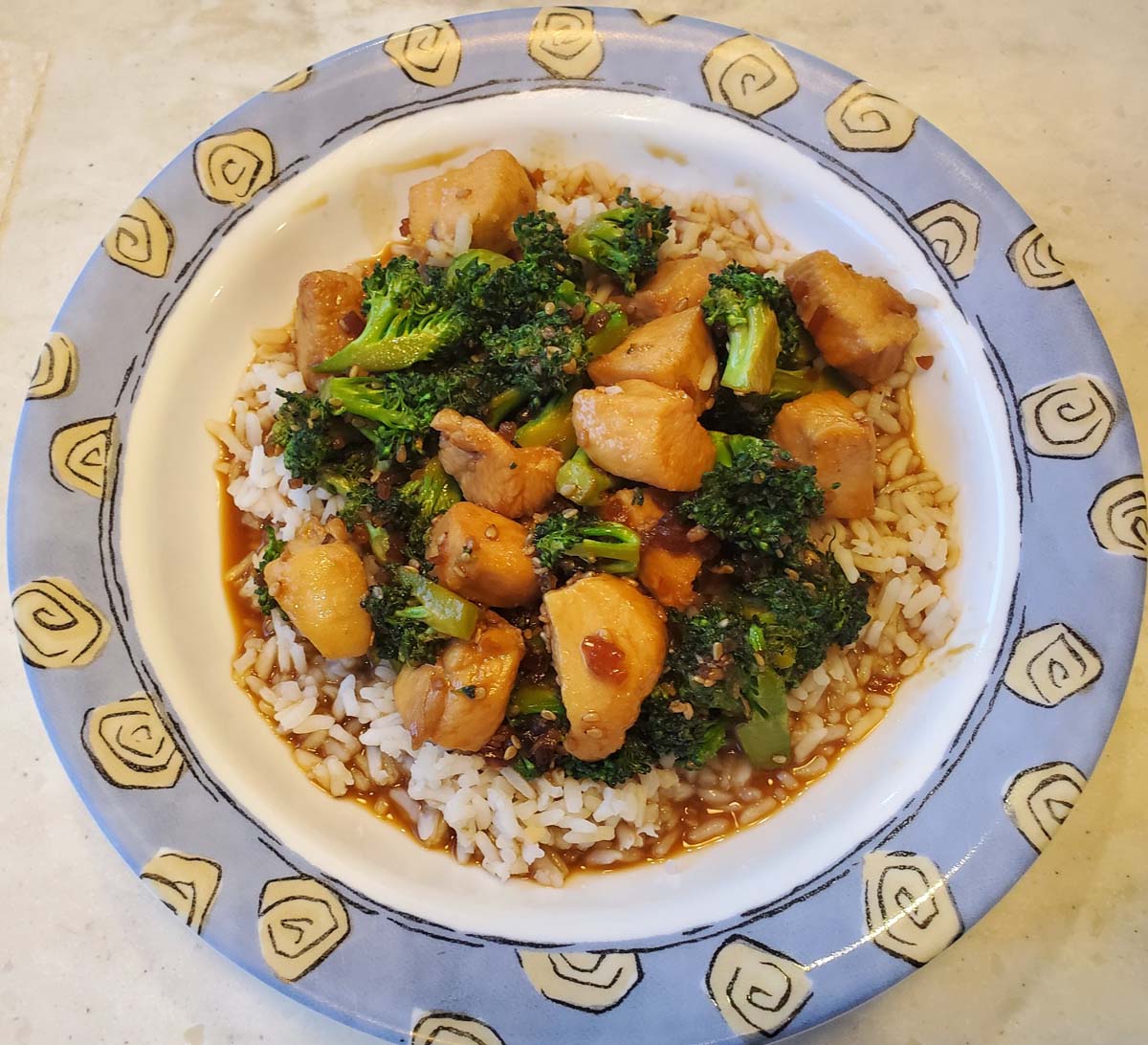 Some key nutritional pointers that have worked for us include making 80% of our intake from whole or nutritious foods. The other 20% can be for treats or favorites so you don't feel deprived. Incorporate a protein source and a fruit or vegetable into each meal. Try cutting back on sweetened beverages and opt for more water. Water has zero calories and drinking 8 glasses a day helps your body function more efficiently.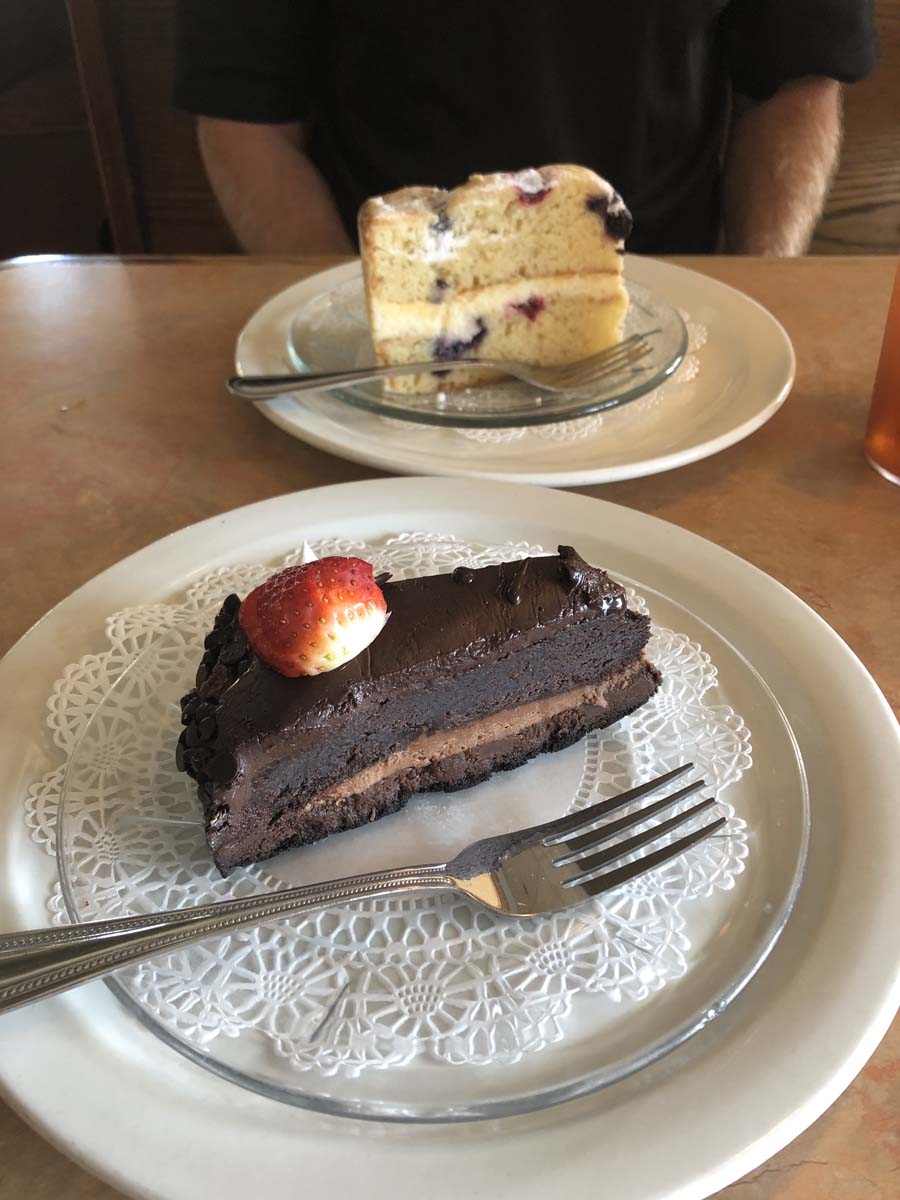 These tips work whether you eat at home or go out to a restaurant. After all, part of the fun of RVing is getting the opportunity to taste local cuisine when we visit new places. If you overindulge and eat a large meal, cut down on the next one. It doesn't have to be all or nothing, just consistently do the best you can. According to the CDC healthy eating is worth the effort as it boosts your immunity, helps digestive function, and strengthens your bones.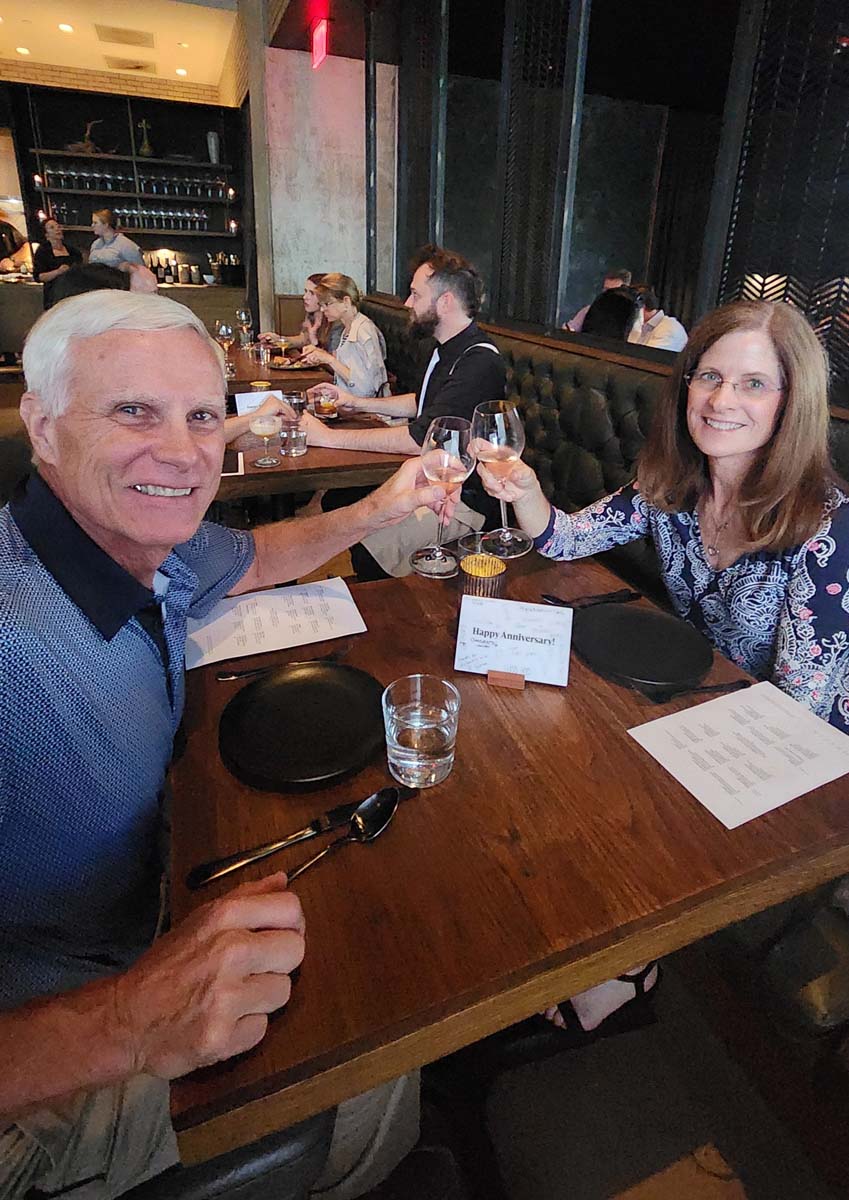 Get Some Rest
Sometimes it's hard for people to decompress and relax so that they can enjoy their RV adventures. They've been looking forward to a fun trip and want to see and do it all. Just remember that you can't see and do it all in one day! When we first started traveling, we got caught up in the excitement and wore ourselves out in the first week. Finally, we realized that we needed to plan some downtime into our schedule and slow the pace down a bit. We learned that when we were rested, we had a better time and enjoyed our planned activities even more.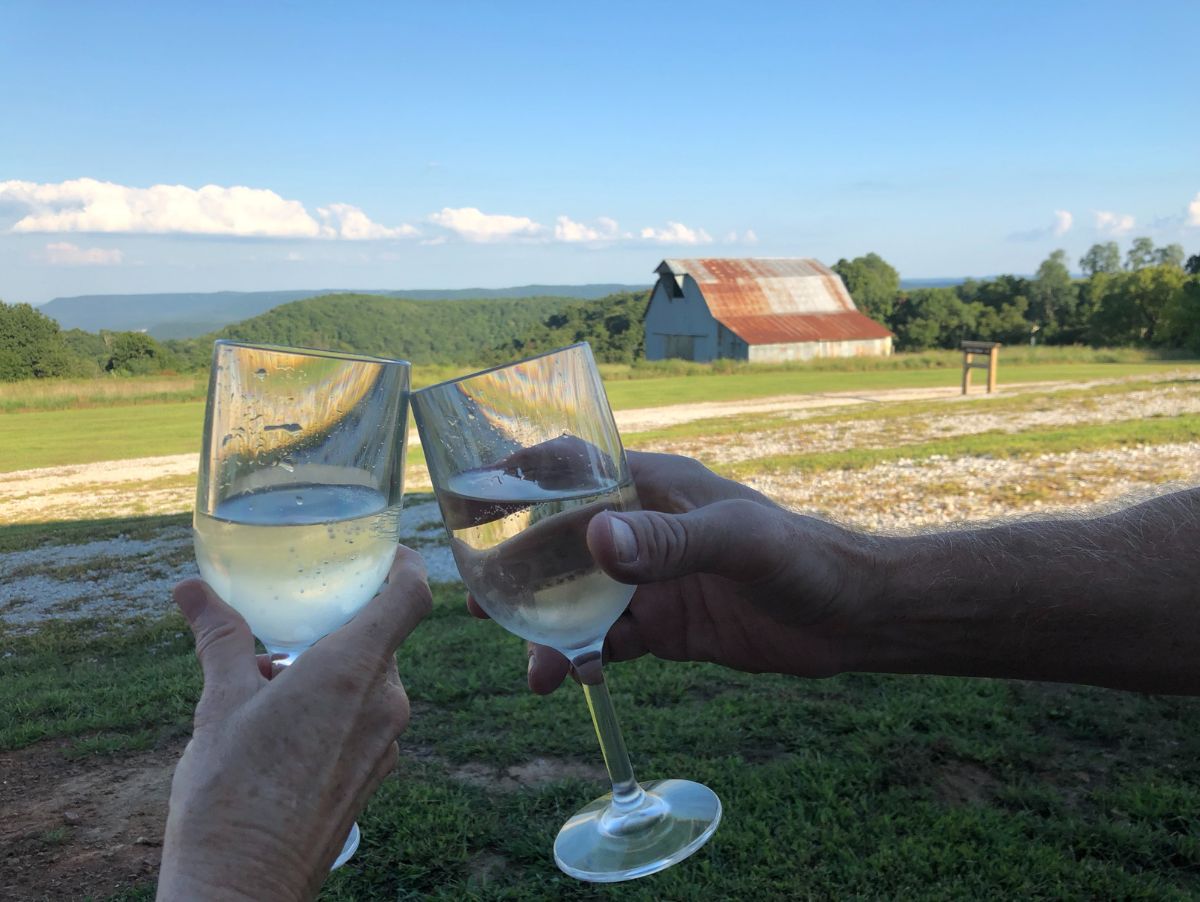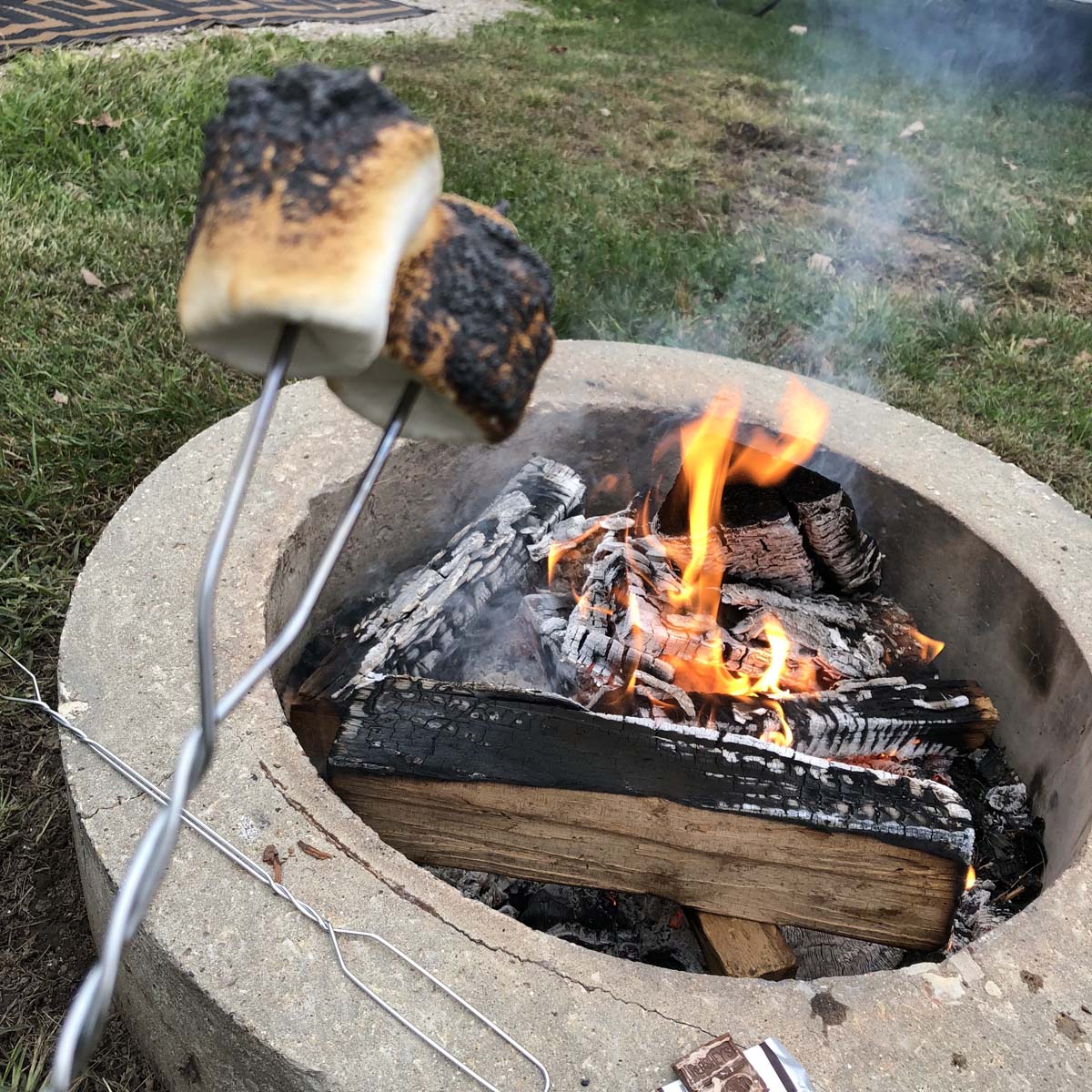 In addition to slowing down the pace, it's important to get enough sleep. At least 7 to 9 hours is recommended to keep your mind sharp and your energy up. A good bedtime routine can help your body prepare for the night. Start winding down about 30 minutes before bed and set a time for lights out. We enjoy reading to help us get sleepy but avoid tv and device screens as the blue light they emit can make it difficult to fall and remain asleep. The last thing you want is to be cranky on your travels. 
Happy (and Healthy) Travels!
It doesn't have to be complicated to stay active and healthy during your RV travels. As you see there are easy and enjoyable ways to get exercise no matter where you are. Take advantage of fun opportunities in each area you visit to maintain or even improve your fitness level. Being aware of what and how much you eat will help you to avoid any major weight changes. It takes a little discipline, but you can still travel and have your cake too! And finally, a well-rested traveler is a happy traveler. Get a good night's sleep and you will be ready for whatever the day brings.
Being healthy and enjoying your travels do not have to be mutually exclusive. Taking care of yourself allows you to travel in your RV and have amazing adventures. Make being strong, healthy and fit a priority and you can still have the time of your life. Happy travels!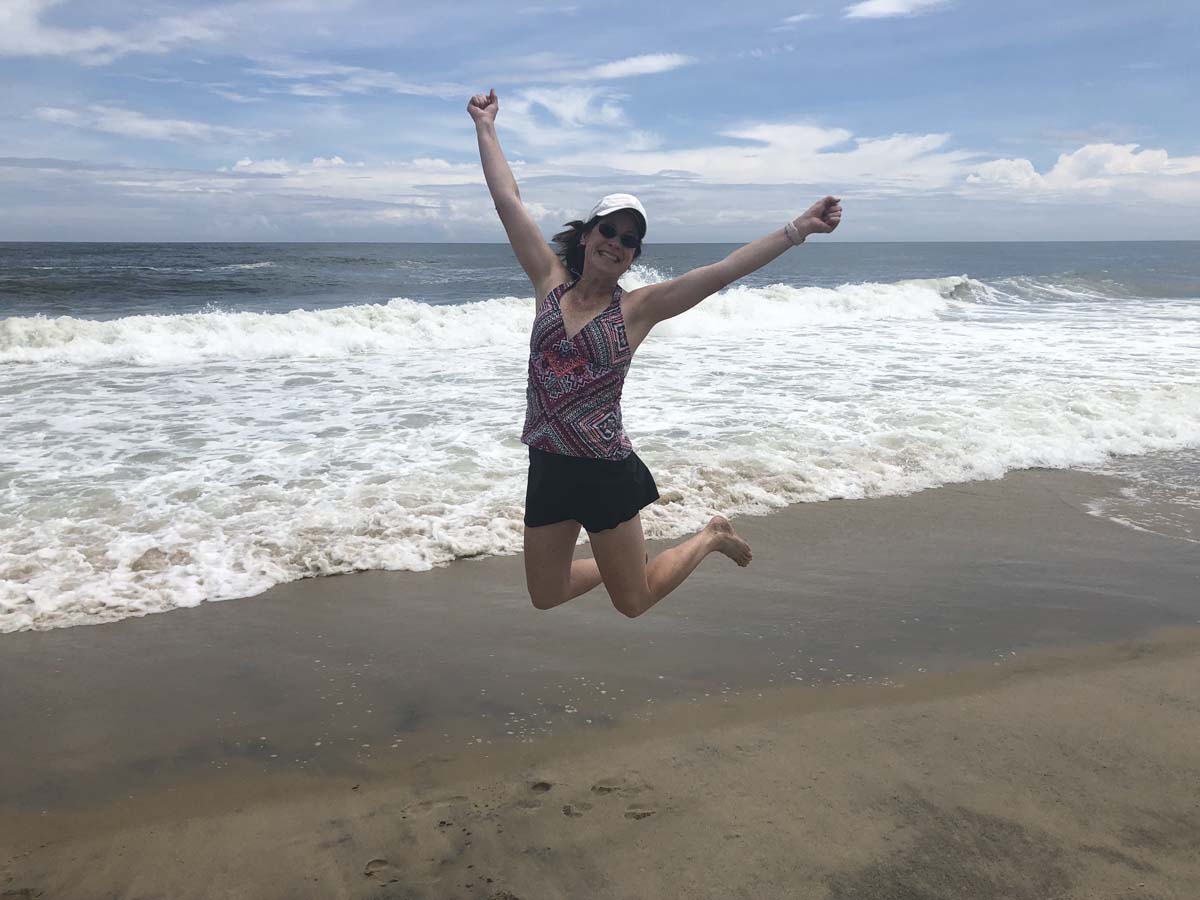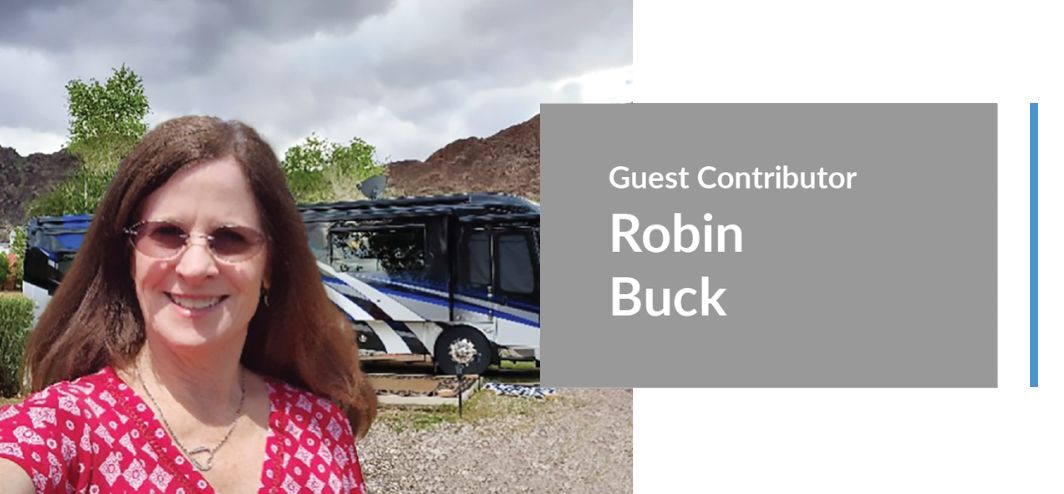 Robin and her husband, Mike, are Air Force veterans and empty nesters who have been traveling full-time in their Entegra Anthem motorhome for 5 years. Always ready to explore, they love nature and wildlife, meeting new friends and discovering America one stop at a time. Robin writes about their travel adventures, RVing tips, and the full-time RV lifestyle on her blog RVing with Robin.